The most well-known and best tasting edible on the market. Very consistent product with a huge selection.
Monster Xtracts is a growing brand with the goal of providing sustainable and top-quality products.
Platinum Vape creates cartridges, gummies, and chocolate products from some of the finest flower available while focusing on sustainable practices.
Flower
Cannabis flowers are the most popular form of cannabis for smoking because they produce plenty of smoke.
Wax
Cannabis wax is a type of cannabis concentrate which is made by extracting all the THC from cannabis flower
Tincture
The essence and flavor profile of the plant is intensified and purified into a liquid extract that can be ingested.
Flower
Cannabis edibles are foods that have been processed with cannabis.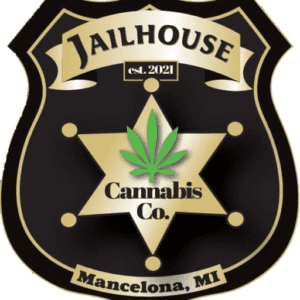 Jailhouse Cannabis Co
101 E State St
Mancelona, MI 49659
231-916-2443